Garage Cabinets, Garage Flooring & Garage Storage
It's a cluttered, stressful and chaotic world out there. In your garage, that is. And making that world a calm, cool and very collected place is our mission.  Garage Solutions has taken garage design to new heights and widths. We offer a variety of Garage Cabinets, Garage Flooring & Garage Storage options to make your garage dreams come true! We even offer the option to customize each purchase to your tastes. At a time when many people wish to simplify their lives, the best place to start is that concrete jungle waiting alongside to your home. So browse, get ideas, sketch, dream and when you're ready to take the next step, schedule a consultation. The visit and the ideas are on us. Call us today to get your FREE consultation!
Servicing San Francisco, Palo Alto, Danville and Surrounding Areas
After all, your home is beautifully finished, now it's your garage's turn…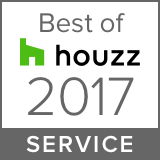 Visit our Yelp page to tell us about your experience today!